Mr. ECO Kitchen Composter w. Hideaway Tumbler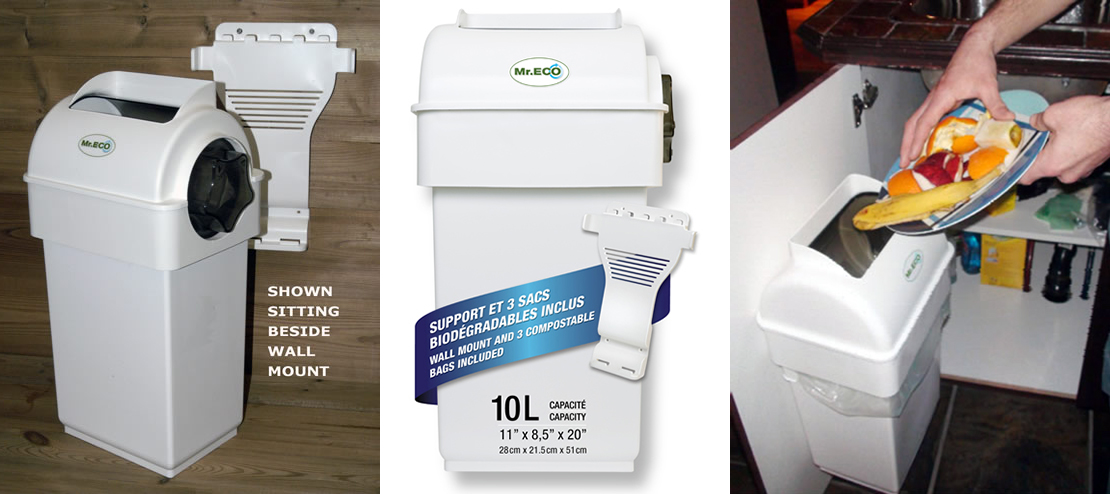 Generally speaking, composting is not such an enjoyable activity. It often comes with putrid smells, an awful visual and can cause undesirable insects to appear.
Mr. ECO smartly resolves the problem by eliminating the inconveniences of recuperating compostable materials. Ingeniously designed, it is equipped with a unique and patented lid with a 100%-tight mechanism that locks in odors and eliminates any eye contact with the compost. This unit uses compostable liner bags (see wholesale price list for details) which assist in keeping the Mr. Eco clean and odor free.
Made entirely in Canada using recycled plastic, Mr. ECO is cleaning friendly, goes in the dishwasher and is completely recyclable. It may even give a hand in other household chores as it can also be used to collect diapers or cat litter.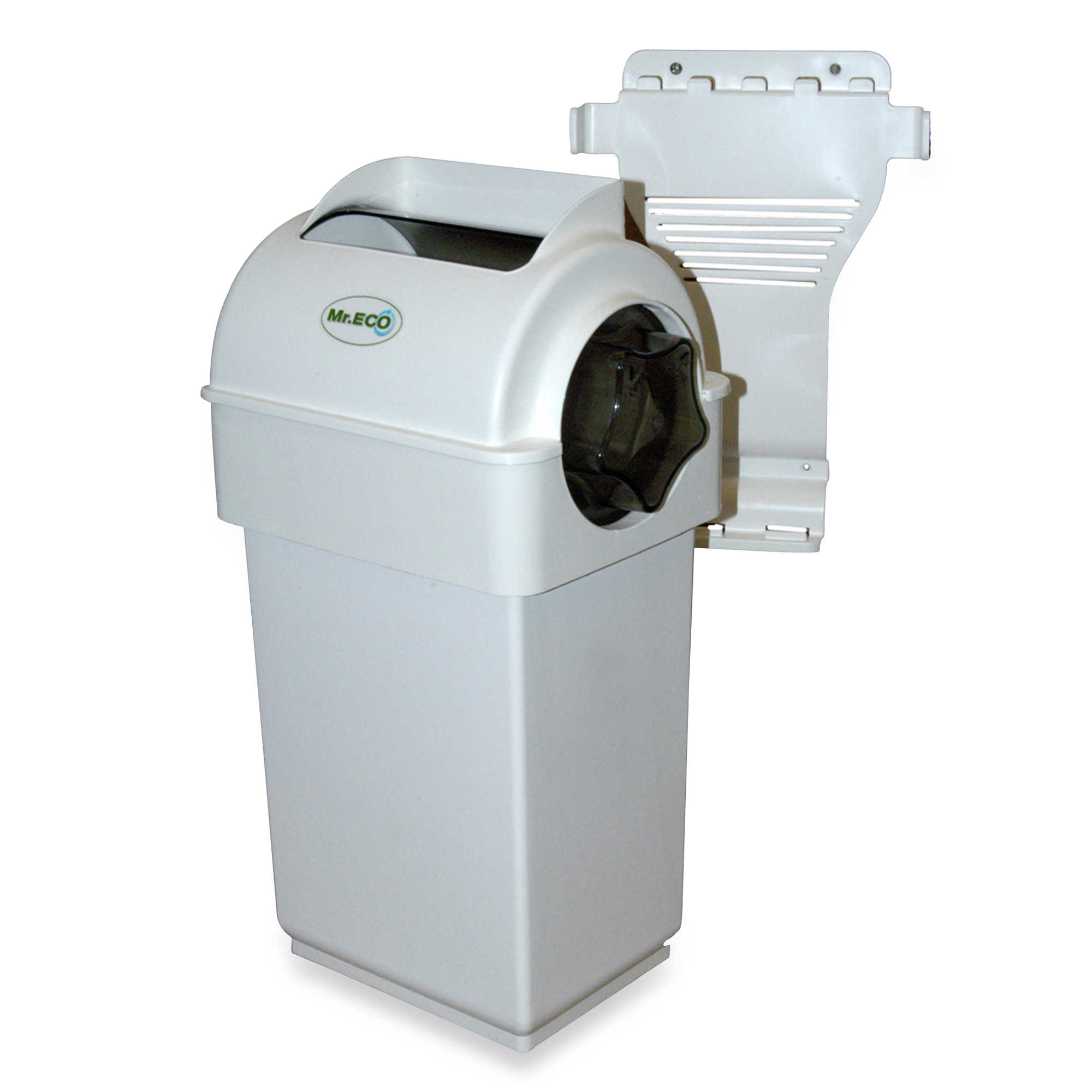 Mr. ECO Kitchen Composter Features
Mini compost bin with tumbler to hide all previously collected waste. Drop in new waste, then turn and it is all gone.
Capacity: 10ltr. / 2.7gal.
Odourless design
Eliminates presence of insects
Dishwasher safe
Made of recycled plastic
Includes 3 biodegradable bags (not necessary for use)
Composter bags for this unit available, see wholesale price list for info
Sturdy wall hanger
Either hang from cabinet door under sink or place on top of counter
Warranty: 2 years against manufacturers defect
Specifications
Size of Article: (L x W x H): 10 3/4" x 8 1/4" x20"
Net Weight: 3.5 lbs w/o wall hanger
Packaging: 3 color retail box
Pallette Dimensions (full): 40" x 48" x 90"
QTY Per Pallette: 72 units
Size of Master Carton: 11" x 9" x 21"
Single Box Weight: 5.5lbs
QTY per 53' Trailer: 2240 units
QTY per 40' Container: 2240 units