Modern Greenhouse - Sloping Roof Design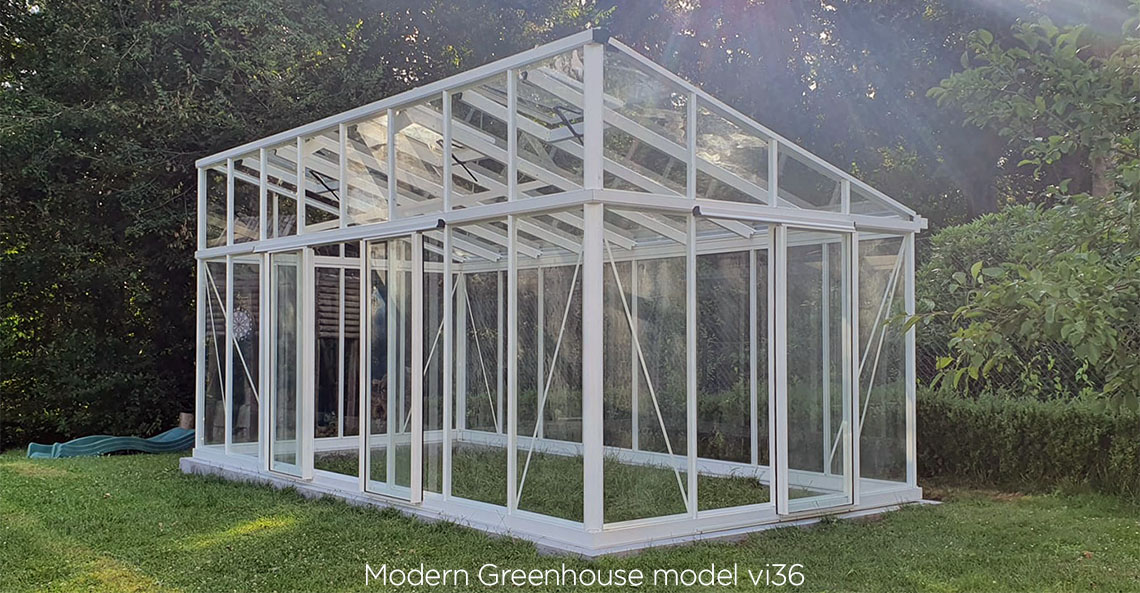 Modern Greenhouse
The Modern Greenhouse features a sleek sloping roof design, comes with a set of double hinged doors, roof windows with automatic openers, and a louvre window with automatic opener. Use this greenhouse as your perfect year round growing environment, or as a garden room/backyard lounge. High quality Janssens aluminum profiles and 4mm tempered safety glass construction make for a very durable, long lasting structure.
Modern Greenhouse is available in several sizes, check the specifications section below for current availability.
Modern is compatible with most Janssens greenhouse accessories.
Modern Greenhouse Assembly Guide
Additional Images and Information
Click to display more information and larger image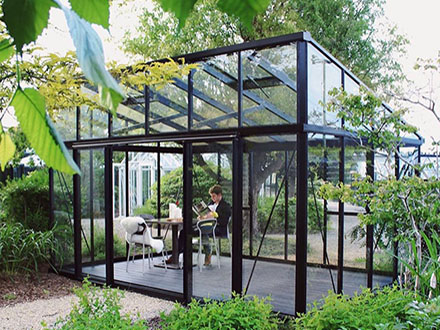 Modern vi34 as Lounge Area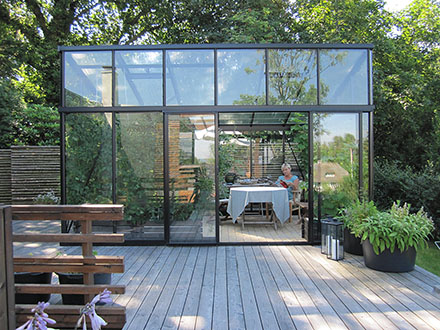 Modern vi34 Front (with optional sliding doors)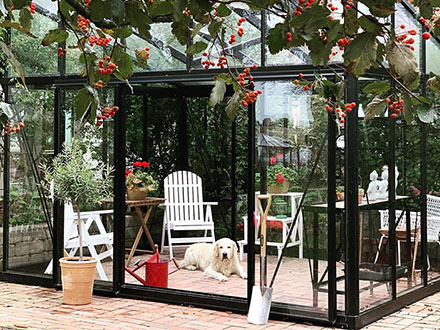 Modern vi25 (with optional sliding doors)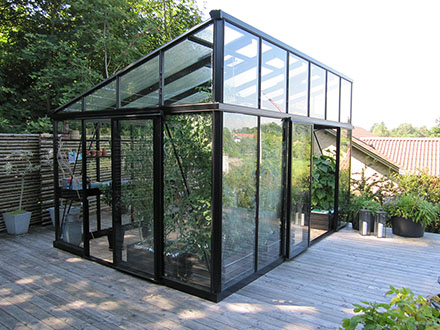 Modern vi34 (with optional sliding doors)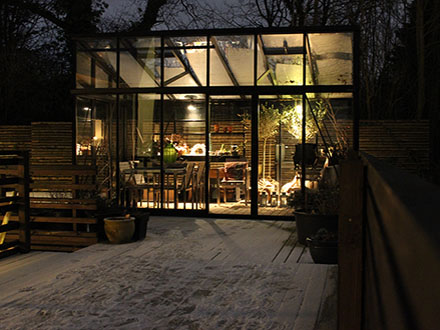 Modern vi34 at night
Modern vi33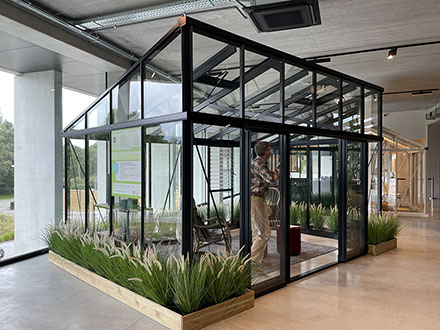 Modern 10' x 15' in showroom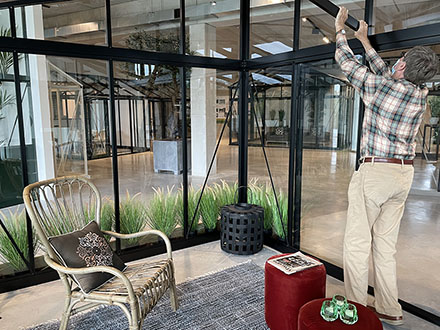 Modern Greenhouse interior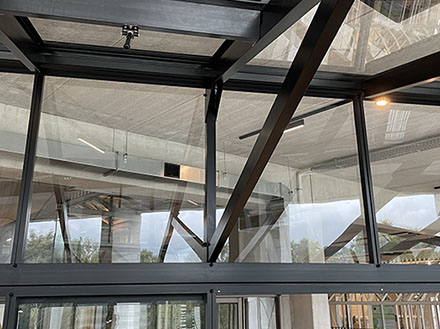 Roof Details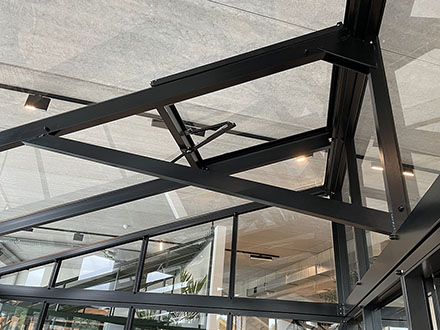 Roof Details including window with automatic opener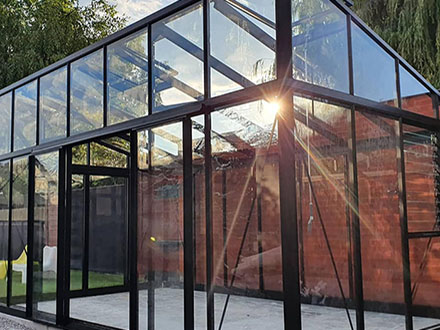 Modern vi36
Modern Greenhouse Features
Aluminum frame in green or black lacquer
Top-quality tubular profiles for optimal durability
4 mm tempered safety glass is up to 7 times stronger than garden glass, which breaks into small, harmless fragments in the event of damage
Easy to assemble.
View printable assembly guide in documents section below
Models Currently In Stock
M23 – 8' x 10' (black finish) includes:
1 set double hinged doors, 2 roof windows with automatic windows, 1 louvre window with automatic opener
M34 – 10' 15' (black finish) includes:
1 Double Hinged doors with closers, 3 roof windows automatic window openers, 2 louvre windows – with automatic openers
Specifications
Suggested Retail:
Modern 23: $14,999
Modern 34 $19,999