Premium Level Insulated Greenhouse - Pavilion with Lots of Amazing Features
The Livingten Greenhouse by Hoklartherm is designed to provide the optimal environment for your plants while minimizing energy consumption. Featuring 22 mm thick double-pane gas filled insulated glass panels, this premium greenhouse ensures excellent temperature control throughout the year. The thermal-insulated aluminum profiles, also known as "cold barriers," act as a secondary insulating component, creating a highly efficient greenhouse system, which can alternatively be used as an outdoor pavilion for relaxing and entertaining. Say goodbye to temperature fluctuations and hello to a thriving garden in any season.
Choose from three different sizes to accommodate your specific needs. The Livingten package includes not one but two sets of double sliding doors, providing easy access and excellent ventilation. For further air flow enhancement there are four roof windows equipped with heavy-duty automatic solar-powered openers. Enjoy fresh air and optimal lighting without lifting a finger.
But that's not all. Each Livingten Greenhouse comes with two push-out side wall windows, allowing you to regulate airflow according to your preferences. Serious growers will appreciate the included full length LED lighting bar. On sunny days when shade is needed, our self-contracting (roll-up) shade curtains with aluminum weave come to the rescue, ensuring your plants remain protected and comfortable. Plus, the Livingten Greenhouse ships with a model specific foundation frame, providing a sturdy and durable base to support the structure.
Best of all, the windows and doors are fully pre-assembled by the factory. No more hassle or frustration during installation - simply enjoy a seamless and efficient setup process. Experience the difference with the Livingten Greenhouse and create a thriving oasis for your plants, while embracing modern sustainability and style.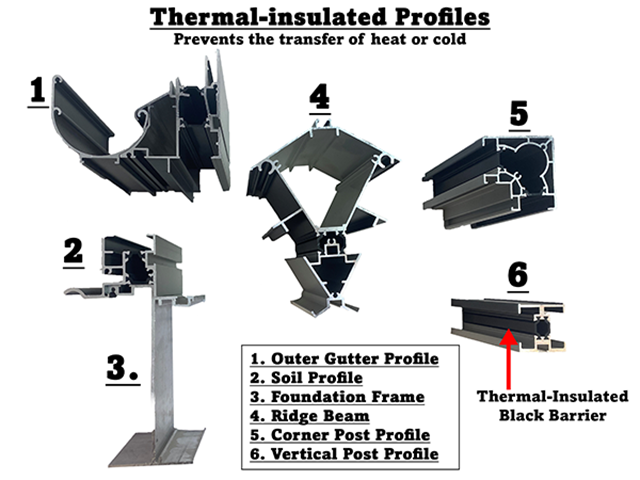 View Timelapse Video of the Livingten Greenhouse Installation Process