Retro Royal Victorian Greenhouse (Three Sizes)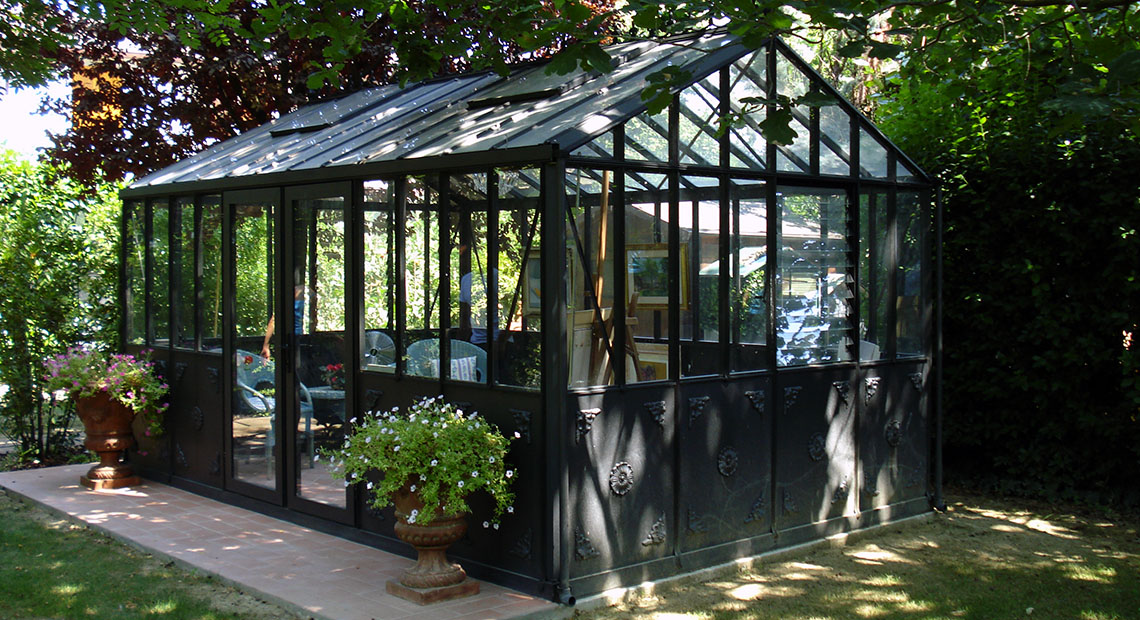 Perfect for Use as a Full Featured Greenhouse or Stylish Outdoor Entertainment Space
The Retro Royal Victorian Greenhouse by Janssens is not only beautifully styled with classic English elegance, it is also fully featured with lots of included items typically only available as accessories on other models. Available in three sizes, each Retro comes with a set of double hinged doors, 2 roof windows with spindle openers, 2 roof windows with automatic openers, a top hanging side window, large gutter and downspouts, and a misting system. The classic look and durability is enhanced by narrow 14" tempered glass panels, and decorative lower side panels all the way around. This greenhouse is a great choice for getting serious about growing plants and can also function as an outdoor entertainment space.

Professional installation
for this product may be available in your area via our growing network of independent installers. To learn more, simply give us a call at
(512) 407-8500
Ext 701.
Additional Images and Information
Click to display more information and larger image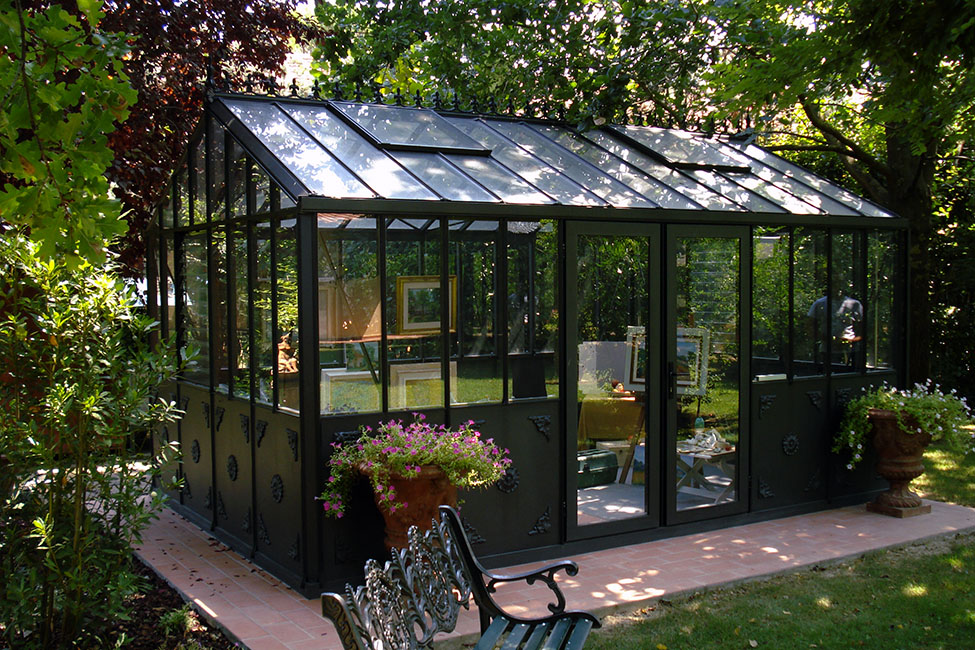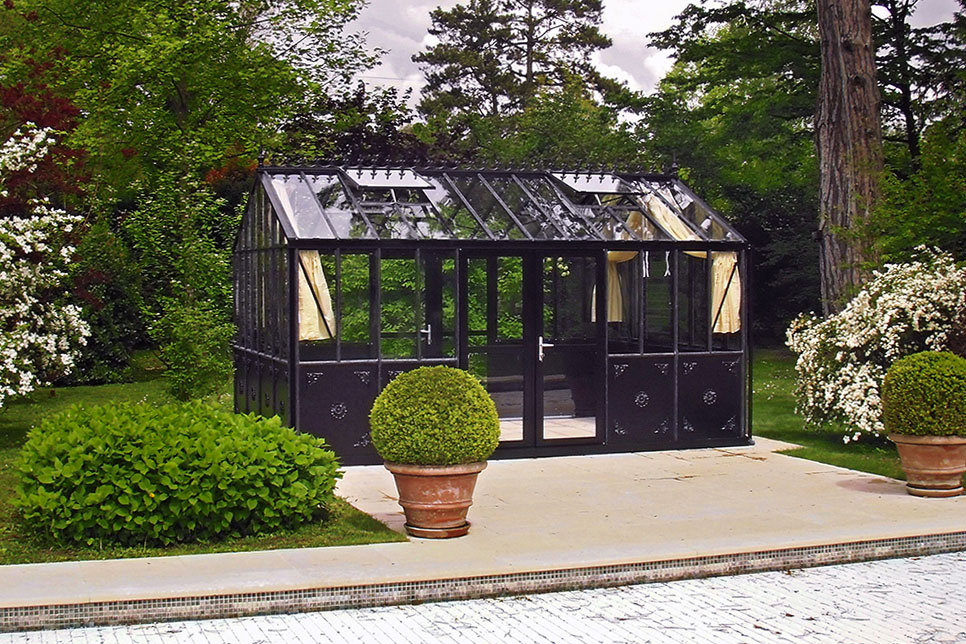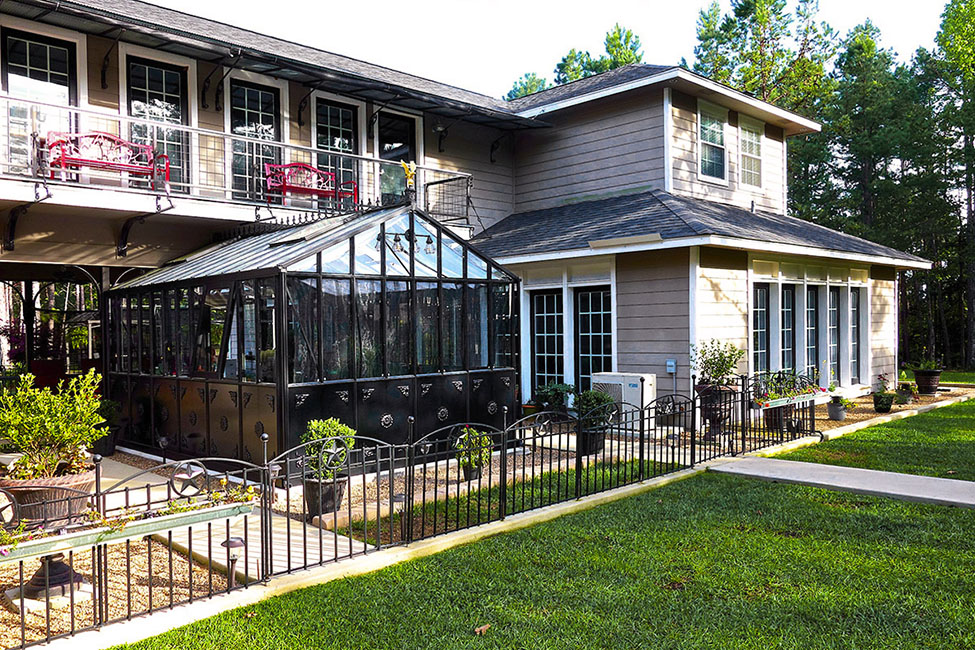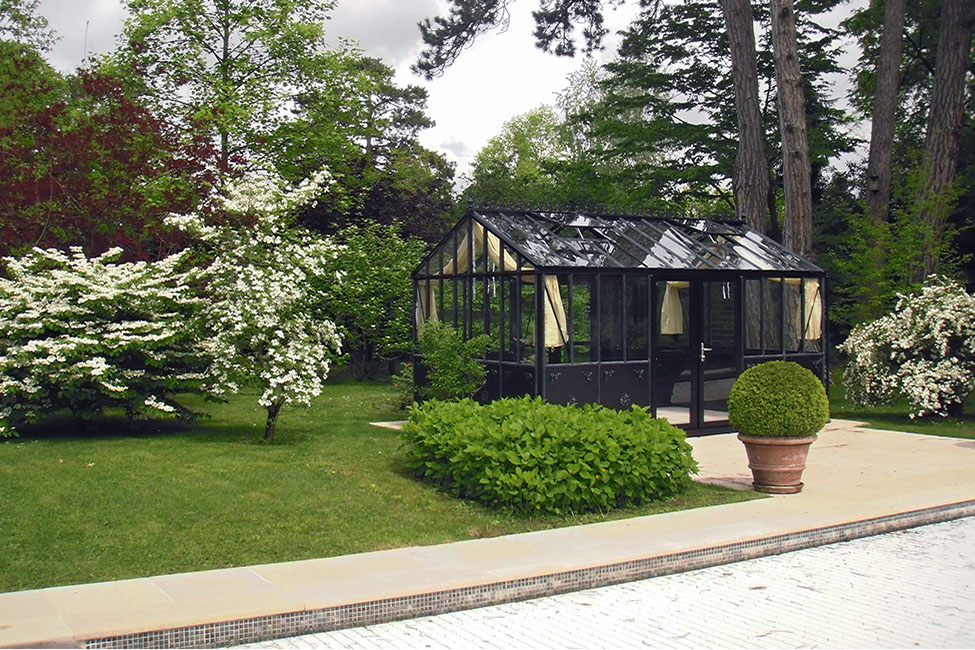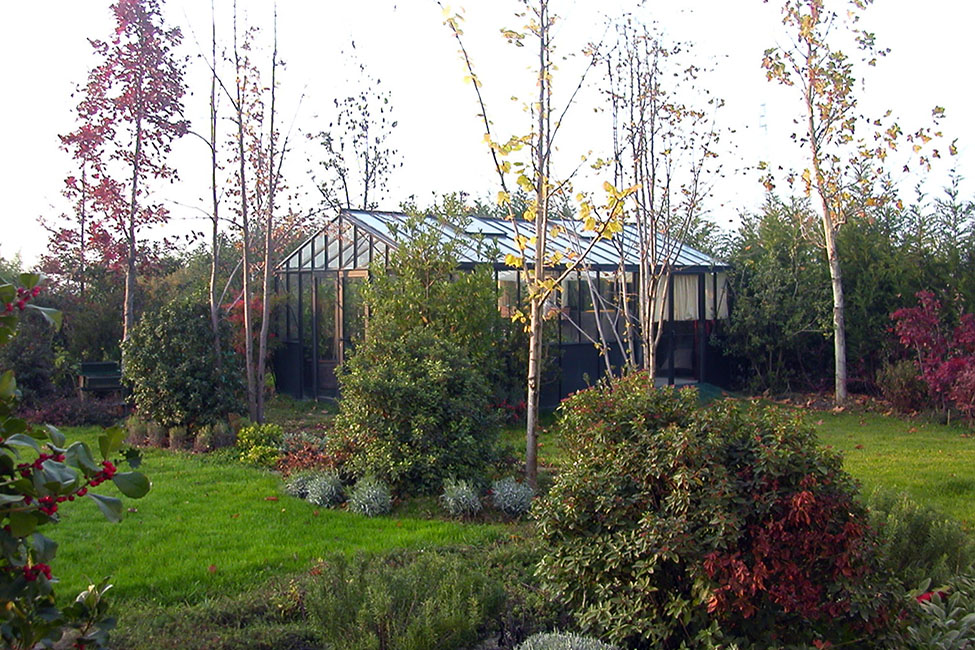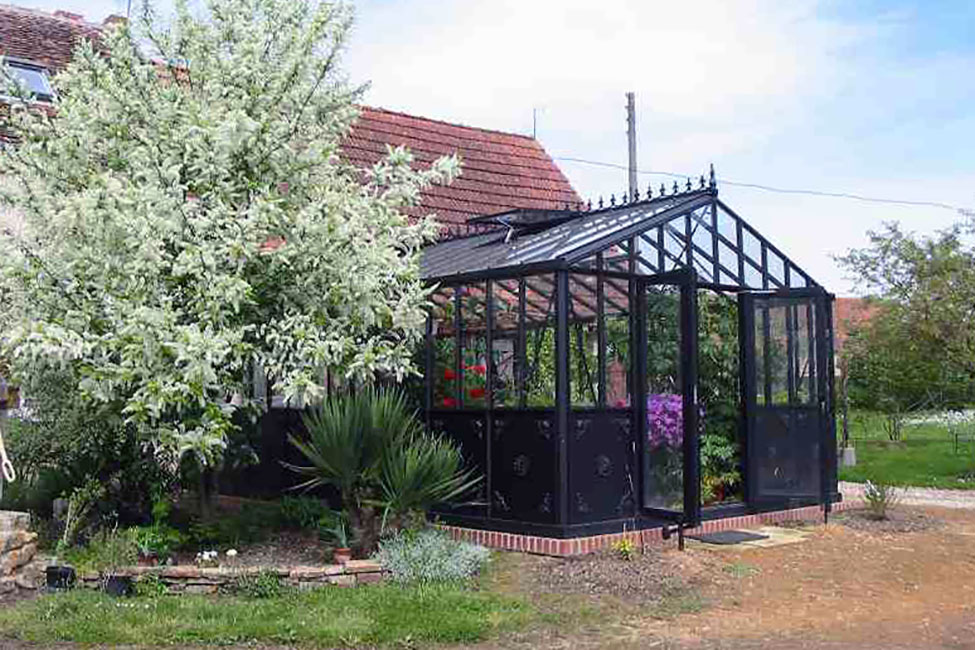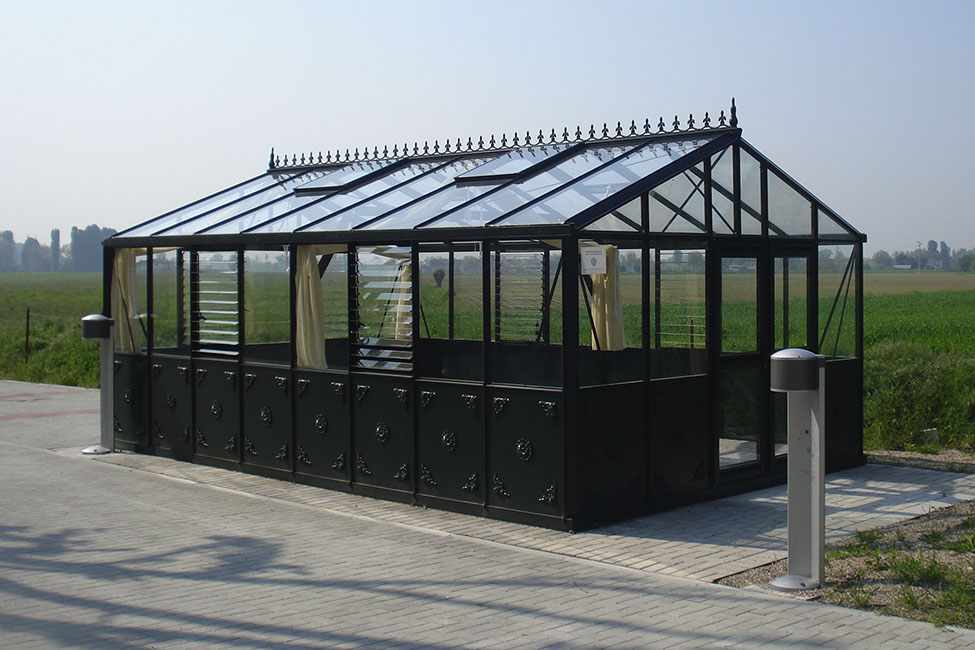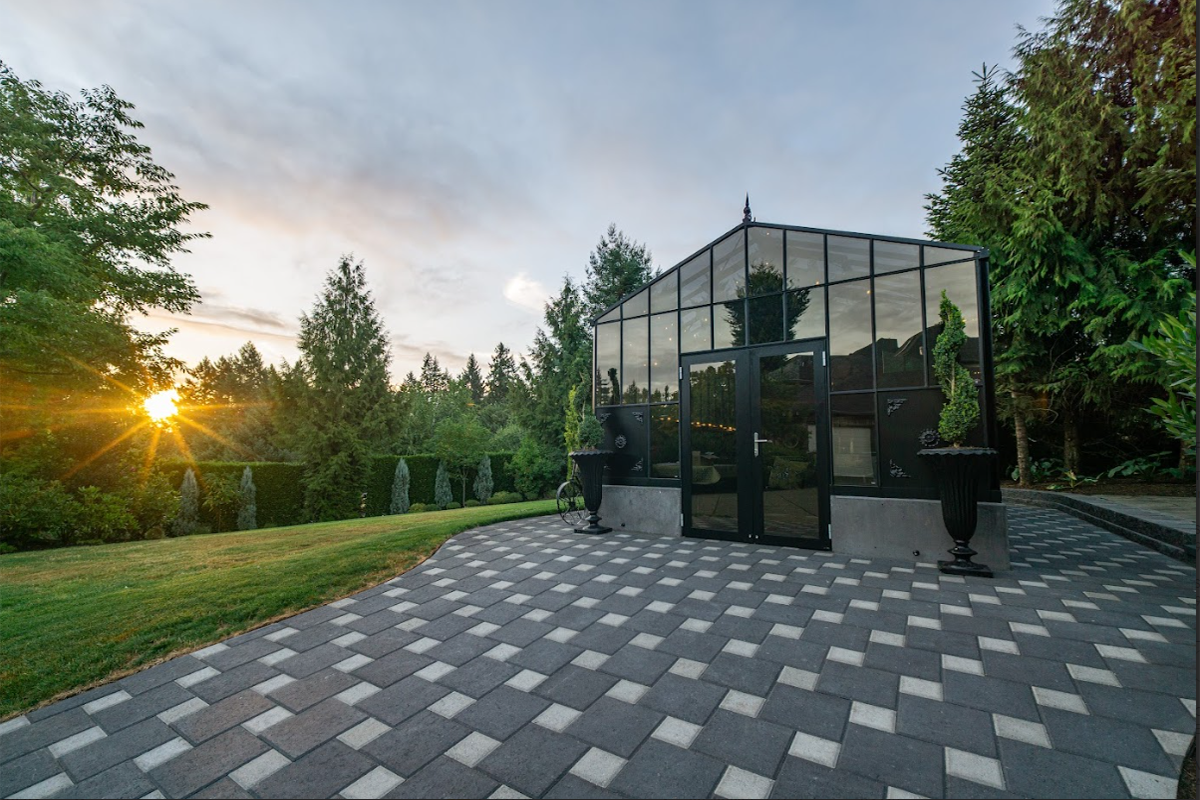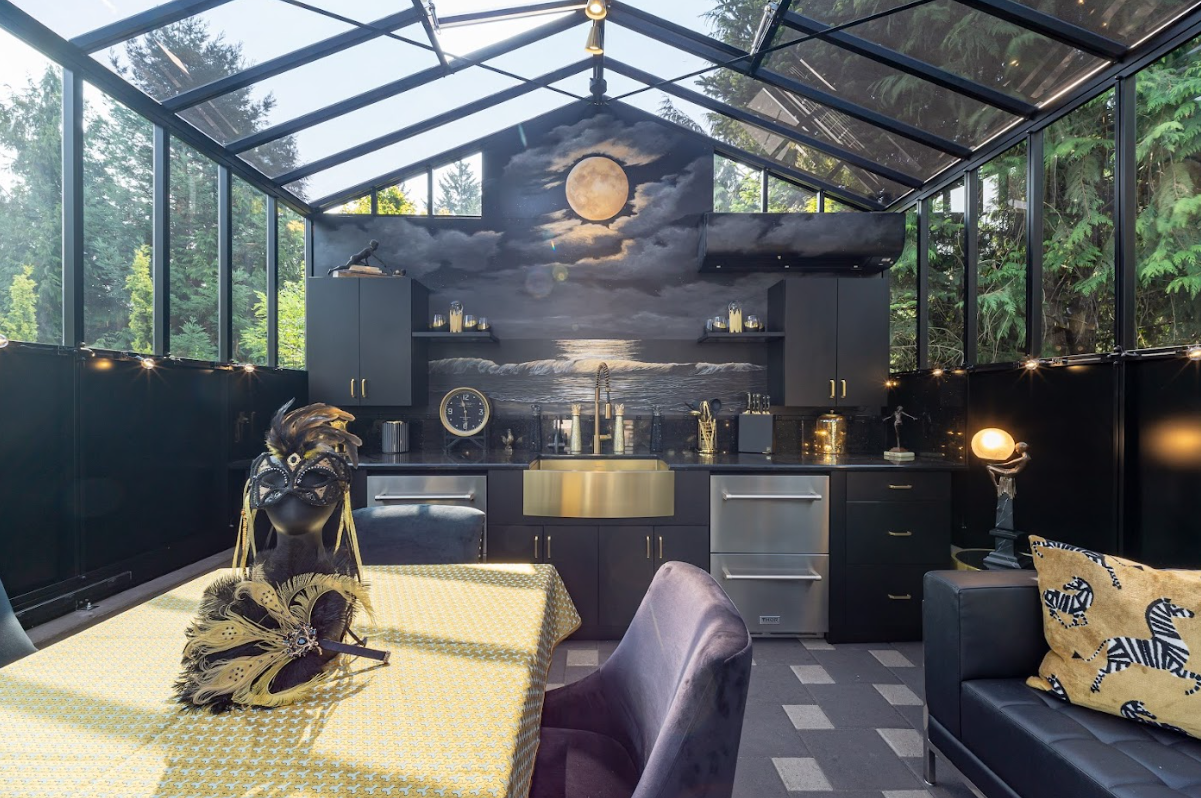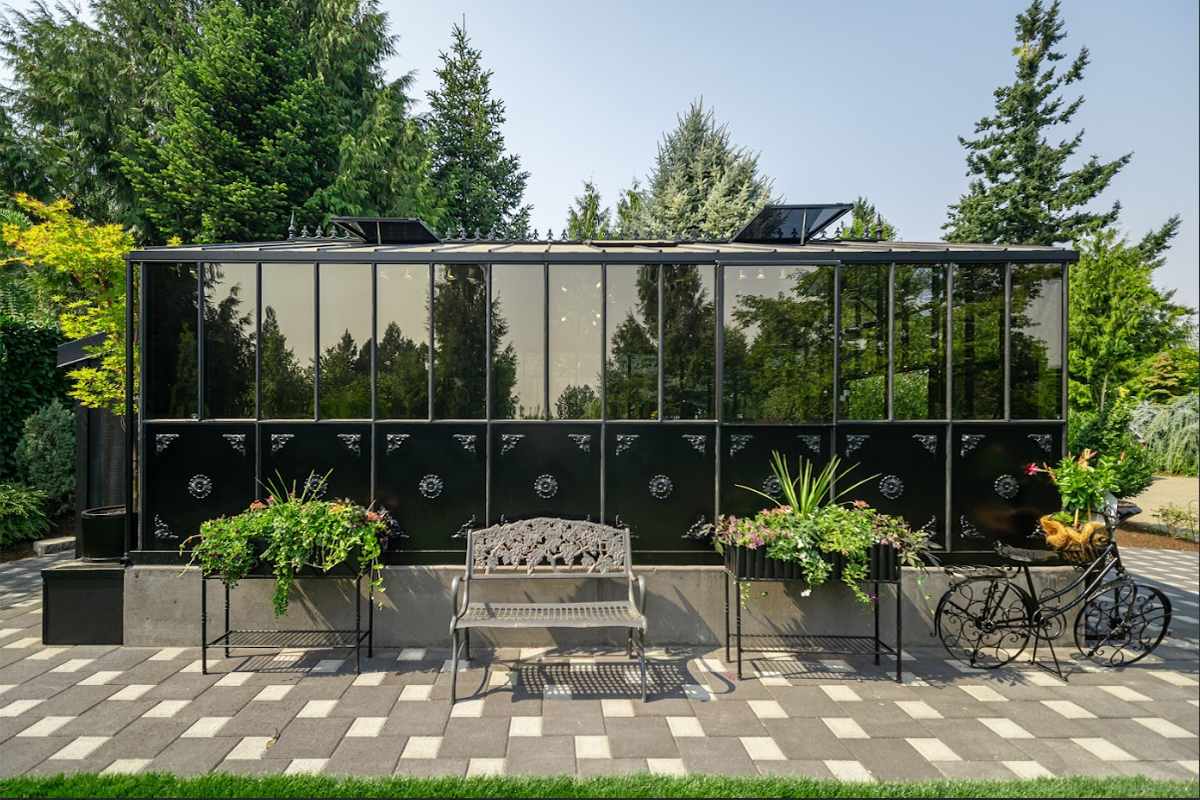 Retro Royal Victorian Greenhouse Features
Strong aluminum frame construction
Narrow 14" panel spacing for more traditional English look
4mm tempered glass
4mm thick decorative side wall lower panels
One set of Double Hinged Doors included
2 roof windows with spindle opener
2 roof windows with automatic opener
1 top hang side window
Large gutters and downspouts
Misting system
Made in Belgium
Specifications
VI 34
Assembled Size: 10' w x 15' l x 8.75' (approx)
Sq.Ft. : 150
Aluminum and Tempered Glass
Ship on 2 pallets and 2 long boxes
VI 36
Assembled Size: 10.25' w x 20' l x 8.75' (approx)
Sq.Ft. : 200
Aluminum and Tempered Glass
Ship on 2 pallets and 2 long boxes
VI 46
Assembled Size: 12.5' w x 20' l x 9.25' (approx)
Sq.Ft. : 250
Aluminum and Tempered Glass
Ship on 2 pallets and 2 long boxes
Additional Shipping Specifications on Wholesale Price List (Open Links and Documents Below for Access)